The advancement in technology helps us gain success at a faster pace. The need of the hour is to shift from manual to automated processes with rich business logic. Nonprofessional developers can use this technology to build an app rapidly. The app produced assists in entertaining service requests and workflow requirements. Power apps provide benefits that are flexible and personalized. The overall ranking is much higher in contrast to the other apps.
Solving tough business problems through modern technology is extremely important. Power Apps enable and empower a team to create and launch apps with quick deployment. Businesses encounter high productivity with the fusion of teams. The most outstanding feature of Power Apps is its amazing and broad range. It covers a broad range of app Scenarios to avoid any manual processing.
Power apps are integrated with Microsoft Power BI, Microsoft Flow, and Office 365. The apps created with Microsoft power apps can be connected to different data sources like MySQL excel, MS access, SharePoint, etc. Data can be easily extracted from excel or SharePoint to be used on the desired data source of the business.
Power Apps is of two types namely,
Canvas apps and Model-driven apps
.
Canvas apps are the traditional apps that are commonly used. Building traditional apps requires fundamental knowledge of C# and Java. But the case is different with canvas apps. Canvas apps use the drag-and-drop feature. Data can be integrated with multiple Microsoft and other data sources. It allows the creation of highly attractive user interfaces with buttons, lists, and text input. The customized user interface can be created with canvas apps.
The Canvas app allows the creation of highly personalized apps by integrating multiple data sources. Developing a canvas app is just like developing a PowerPoint presentation.
Model-driven apps are ideal for tackling complex business logic. Microsoft Dataverse database is used. The view of the app depends on the data structure. The app provides a more consistent look and feels, creating a satisfactory user experience. Model-driven apps focus on Dataverse and creating no code development process.
Model-driven apps are perfect for creating data sources from scratch. It provides a user-friendly interface by looking the same on every device.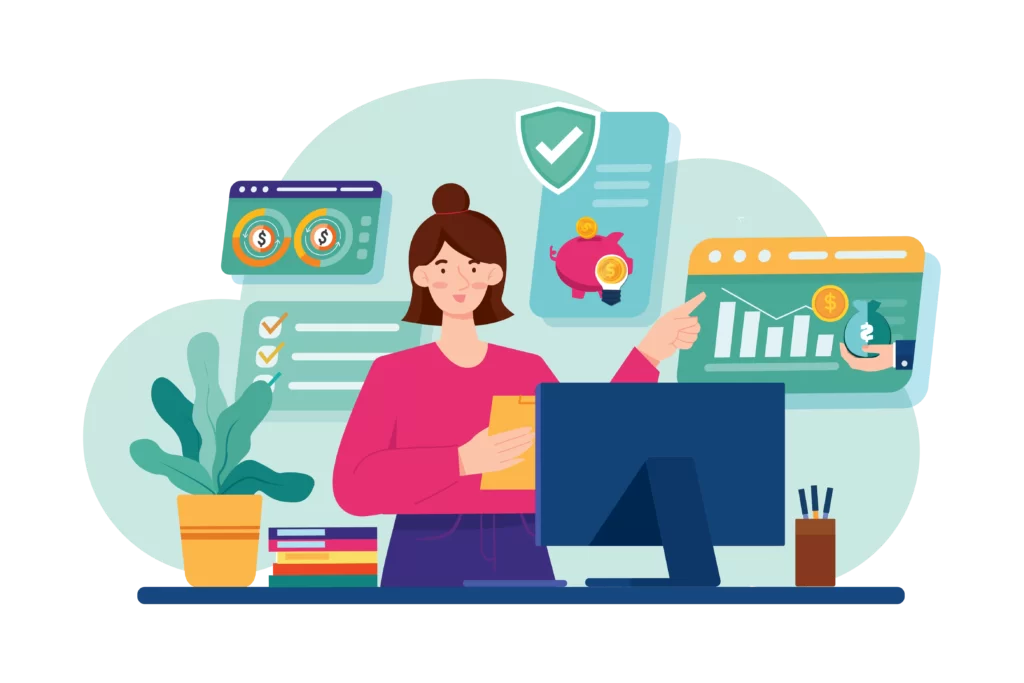 Top 10 Benefits of Power Apps
Power Apps provide immense benefits to businesses. Some of the Microsoft Power Apps Benefits are discussed below.
1. Better and simpler development
2. Get an app in no time
3. Cost-effective
4. Easy to create
5. User friendly
6. Mobile friendly
7. Provides useful integrations
8. Al capabilities
9. Mobile support
10. Secure and reliable
Better and simpler development
The organization turns to professional developers for the creation of a personalized app. The
Power Apps Development
process involves the design, Q&A testing, prototype, and manager Clearance. Professional designers often take too long or are not available. Therefore, businesses don't move to smart apps and keep using existing ones.
But that is not the case with power apps. The organization can develop its App without reliance, saving time and simplifying the process.
App development is a time taking task. An organization can develop apps without any long manual process and training. The time to create apps is getting smaller. The drag-and-drop feature and visual guidance let any non-developer person create the App. The power is now in the hands of the organization.
Organizations do not build in-house apps. The task is outsourced to a development company or a team of developers. The cost of building the App depends upon the hourly rate after a project. The hourly rate also depends upon the location of the developer. Developers in North America charge a hefty amount. In contrast, developers in Europe charge less. Middle East countries and India also have affordable developers who charge less than the ones in the West.
But with power apps, the need to hire professional developers is removed. The subtraction of a professional developer from a system saves the cost of the business. A new hire is not needed, but the services of the existing staff can be availed, and more apps can be created without spending. The business does not need to cut costs by using a single app.
Writing code line by line becomes frustrating. Bugs also appear in between, and removing them takes more time. With power apps, drag and drop solves this problem. Power apps use a low-code approach to app development. Only developers can create an app with little knowledge of APIs, libraries, functions and apps. It can be deployed in a short period as compared to traditional apps.
Every business needs a user-friendly design to create a seamless customer experience. A design should allow the user to navigate naturally and helps maintain the users. A good design helps the user complete actions. Users belong to different backgrounds and have different levels of knowledge. The ability to move from screen to screen will allow clear usage.
Only a user-friendly design will help create a smooth experience. Power apps can let the business optimize this feature effectively.
The number of mobile users has drastically increased. Employees and users depend on mobiles to perform the majority of their activities. An enjoyable mobile trip must be presented to all the users. Users keep coming back if the App is mobile-friendly. Easy navigation and responsive design with small screens help in better navigation while using a mobile. Power apps make a mobile-friendly app to be used on all devices.
Provides useful integrations
An app requires certain useful integrations. Power apps are integrated with virtual power agents, Microsoft Power BI for business, automatically saving business time. The data source of the App can be stored. It allows the business to share data across multiple applications at once according to the need of the team.
AI has become an important part of a business as it allows performing tasks associated with intelligent beings. Power apps enable artificial intelligence through the inclusion of an
AI builder
. This AI builder allows the usage of optical character recognition and language detection.
All the apps introduced today must work efficiently on iOS and Android devices. Apps built using power apps can function on all devices. The time for testing the apps on different devices gets saved. An organization gets more time to focus on other details of the App. Employees are also saved from testing it on devices.
Employees take benefit from using the App seamlessly on their devices; this gives the benefit of working from home or any other location. Data can be retrieved easily on mobile or desktop.
Mobile app security needs to be ensured to prevent any fraudulent attacks. Various measures are taken, like protecting the code through encryption and performing security checks. High-level authentication is also required.
Power apps use Microsoft Data verse for security and compliance. Data can be accessed easily using Microsoft 365. Everything can be controlled from what the user can see while using the business application, which can be done through Azure Active Directory. Data can be accessed at any time without the fear of losing it. The option for cloud and on-premises is present.
Is Power Apps worth it or not?
Power apps provide full control over the App. Every organization looks for complete control and personalization while creating an app. Power apps are worth it because the business does not have to compromise on important elements like user interface, security, customization, and automation.
The organization does not need to worry if it has no experience building an app. With Power Apps, building a highly interactive and attractive app is very easy. Complex things can now be solved by the organization very easily. There is no need to hire developers and other technical people to get the job done. Existing employees can use power apps to create what they want.
Power apps provide immense benefits to the organization; it makes the development process simpler and better. With the effective use of technology, an app can be created in less time than usual, not only that the App created is highly competent.
Previous Post
Low-Code and No- Code: Breaking Barriers and Empowering Non- Developers in App Creation
Next Post
Paperless Onboarding: The Key to Improving Employee Onboarding and Retention