Microsoft has launched three products: Power Apps, Power BI, and Power Automate. These Power Platforms are used with Microsoft 365. The idea of power platforms came from the vision that organizations have data flow from multiple sources. But there should be something that could make the data meaningful. To drive intelligent business processes, the organization must gain insights.
What Can Power Platform Do?
Today, technology is growing faster, and much data is present online. The business highly depends on this data to carry out its activities. Organizations are creating many data, but they must offer something useful for efficient work. Gaining insights is necessary to read it effectively.
IT teams follow a long process of data analysis. First, the team works on the requirements and then submits the request to the designated department. Then it has to wait for approval. This shows that it is time-consuming and would require cost if obtained externally. If the business needs immediate results, it's not useful.
The power platform solves this problem. With the power platform, a non-technical user can gain insights without having technical knowledge. A simpler method is offered to automate the data for the average worker.
Components of the Power Platform
There are four
components of the power platform
:
Data holds an important place for a business. Power platforms help in providing visual insights with the help of Power BI.
No-code, low-code apps
can be developed quickly without hiring an external developer. They also provide the chance to create a more customized app.
With integrations, you can now
automate workflows
.
Chatbots make work easy, and you can embed them with your business website.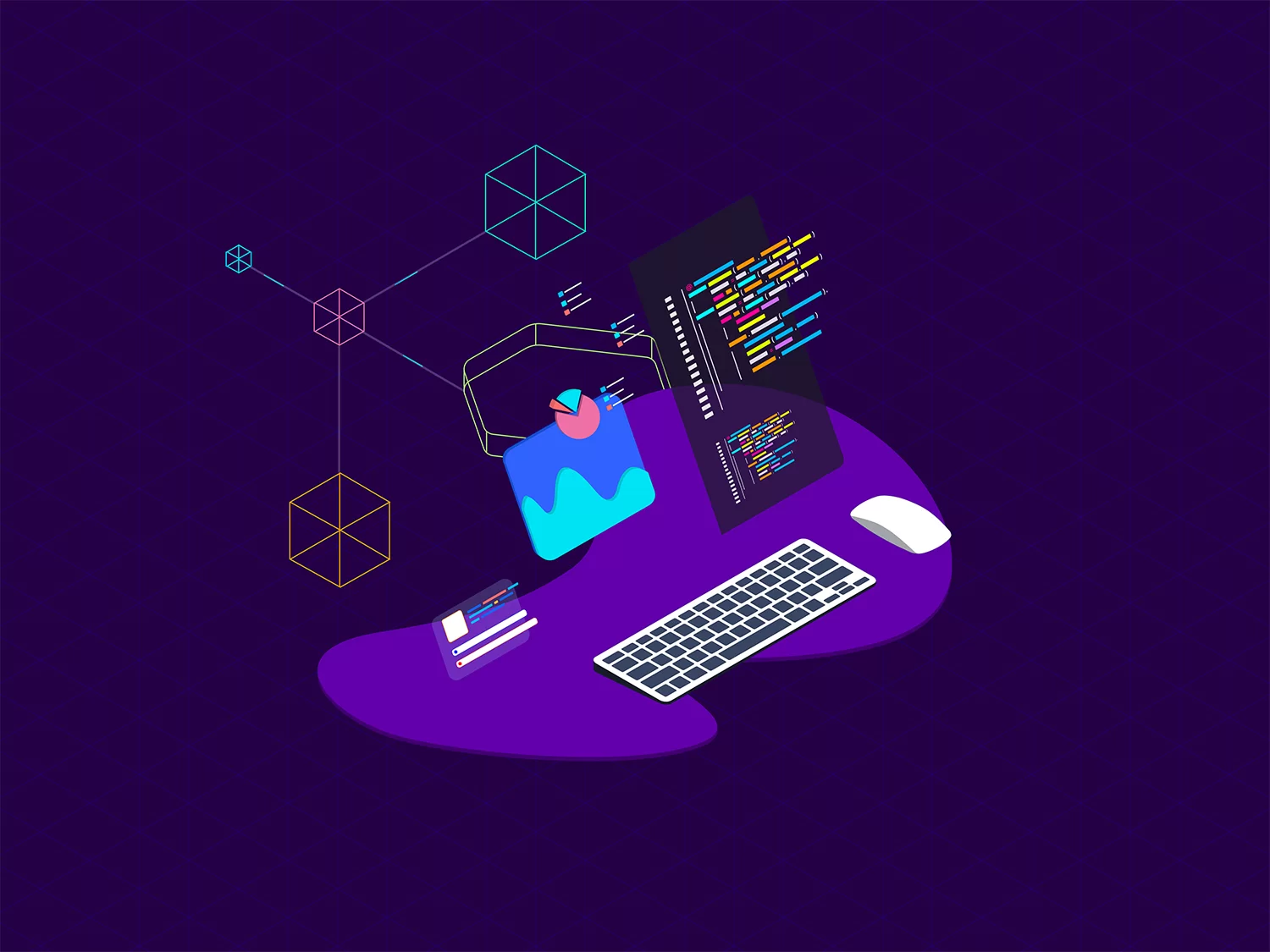 Benefits of Power Platform
Power platforms help to simplify the business by reducing the workload on the employees. Some of the essential benefits of power platforms are discussed below:
Manage Business on a Single Platform
Businesses are using multiple tools for generating data. All this data is essential for the company. Power platforms are great because they help manage all the data on a single platform.
Reduces Dependency on third-party Tools
Power platforms provide various automation tools that eliminate the need to acquire separate software. It reduces the expenditure of the business, thus saving costs.
Working on Different Devices
You can use Power Platforms on any device, from desktops to tablets. Teams can easily connect on a singular platform because the organizational data is shared.
A customized app can be built without coding knowledge. A developer is no longer required. A business can use its non-technical, tech-savvy employee to create an app. This app does not require long lines of code.
This app can be easily connected to third-party sources. Data can be easily integrated with the customized app. It eventually reduces the burden on the business IT teams.
Security is a very crucial part of any app. Power app manages security through Azure Active Directory that offers multi-factor authentication. Data can be handled easily with loss prevention policies.
Power apps can connect to any data and integrate it into the system without any hassle. This data can be connected to the app, and information can be utilized for the app that has been created.
• One of the most important
benefits of PowerApps
is its reduced development cost.
• Employers can now make a fast decision as it's easy to access information.
• A business can increase its revenue and save its IT resources at the same time.
• It helps in making secure applications.
Different types of applications can be created via power apps. There are three types of Power Apps. Let's discuss them.
Canvas Apps
Anyone can build an app with the drag-and-drop feature by using customized templates. The app can be connected to any data source: excel, SharePoint or CDS. An application that fulfills the business requirement with preferable data sources and a perfect user experience can be created with canvas apps.
Model-driven Apps
Model-driven apps allow adding forms, dashboards, and tables. Model-driven apps offer less customization than canvas apps. Tables are connected in a way that information is not repeated.
Simple and complex apps can be created with no code strategy. These apps offer the selection of data to define the business process.
Portals
Websites can be created using power apps development for internal and external use. The portals are websites that are used for the engagement of clients and vendors with the business.
Power Automate is another name for power flow that can create a workflow between Microsoft services and 3rd party applications. It provides the immense benefit of saving time and eliminating repetitive tasks. Microsoft apps like SharePoint dynamic 365, Outlook, and non-Microsoft apps that include Gmail and Mailchimp can be used. There are various templates that the organization can use. You can also use customization and can create your automation.
A business can send automated emails, alerts, and notifications. It does not require coding.
Power Automate eliminates the use of manual workflows. Multiple systems can connect, and the data can be translated.
Business processes can be created across existing apps of the business. A simple or advanced task can be carried out quickly. Improved security and better connection are the main aspects of Power automation.
Microsoft has created business intelligence tools that read, analyze raw data, and bring actionable data. The business can now make data-driven decisions easily.
It allows connection with Microsoft and third-party cloud services. Data can be presented visually as flow charts, graphs, maps, and more. Because of power BI, Gartner called Microsoft the 2019 Gartner magic quadrant for analytic and business intelligence.
An interesting fact is that 275 data sources can be connected to the power platform. This accounts for a large number of sources. Some common examples are SQL databases, excel files, or dynamic environments.
All these can be connected to a single visual representation. There is no restriction. Data can be extracted from any cloud-based platform. Even legacy apps that have REST API can be connected. Moreover, natural language is used to extract data.
Access to Data from Multiple Sources
One of the main reasons for its popularity is that it allows access to large amounts of data from multiple sources. Businesses face the problem of opening large volumes of data in excel. That is not the case with power BI. Robust algorithms are used to extract data.
Interactive UX UI Features
Interactive and attractive user interfaces are the need of the hour. With drag-and-drop features, power BI allows the same visualization on all platforms.
Excel business data can be published using Power BI.
If the business wants to share big data, then power BI can collaborate with Azure. It is responsible for minimizing the time needed to get insights.
This improves collaboration between engineers, data scientists, and business analysts.
Turn Insights Into Actions
The most important feature of Power BI is that it allows data-driven business decisions.
Real-time Stream Analytics
Data can be fetched from social media sources and multiple sensors for real-time analytics. It helps businesses to make better decisions.
Connecting to Dynamic 365 and Microsoft 365
Power BI, Power apps, and Power can be used as standalone applications. But these can also be integrated and connected to a common system. It will create a more powerful experience.
The Microsoft dynamic 365 ecosystem supports different businesses. It can work with different applications. Every part of the business, including HR, finance department, marketing, and ERP system, can be activated with a dynamic system. The ideal scenario is for all of them to work together.
Power Apps Vs. Power Automate
Let's discuss the difference between power apps and Power automation.
Power apps offer Per App and Per User Plans. This gives the license of one app to an individual user. The per-app plan is $5, which helps the business solve one business scenario. And the Per user plan costs $20 and offers an unlimited number of PowerApps.
Power Automate offers two plans. The Per User Plan is $15 per month, allowing the user to create unlimited cloud flows. The business can use premium connectors and get automated triggers.
The next is the per-user plan with attended RPA. It offers robotic process automation and artificial intelligence.
Another plan is the Per Flow Plan, which will cost $500 per month. The user can use it to create flows for an unlimited number of users.
To meet consumers' expectations, businesses must optimize data effectively and efficiently. Power platforms offer low-cost solutions for driving data. Microsoft power platforms provide data transparency, security, and compliant app management. Low code app development, AI bot development, and workflow automation combine to bring trusted and secure Microsoft services.
Previous Post
Workflow Automation with Power Automate: The Future of Business
in 2023
Next Post
Developing a Winning Automation Strategy for Business: Boost Efficiency Productivity, Compliance,Customer satisfaction