PROCUREMENT
SOLUTION – SMARTBUY
Customizable Procurement Solution Built
Using Power Apps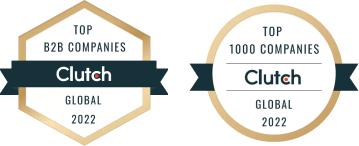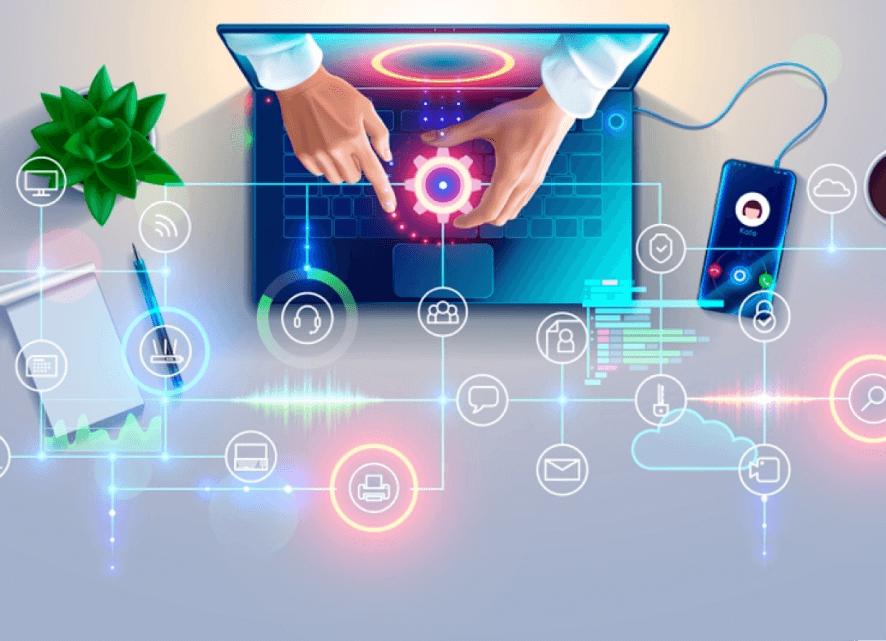 PROCUREMENT SOLUTION – SMARTBUY
Customizable Procurement Solution Built Using Power Apps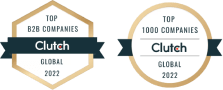 SmartBuy is a Power Apps-based smart procurement solution designed for businesses that wish to automate their procurement operations but can't, due to the high cost and lack of reliability of current solutions. Thanks to Microsoft's Power App low-code environment, which provides both reliability and efficiency, as well as an incredible return on investment that was previously unattainable with traditional off-the-shelf solutions.
We are introducing some new and important features to the SmartBuy Smart Procurement App. These features will further enhance the performance and speed up the procurement
process for you!

In-App Communication
SmartBuy's in-app communication feature lets you track your
procurement activities and never lose the loop to the ongoing
conversation. This way, you can keep yourself updated with the
order status and create a transparent and accessible
communication environment.

Approved Budgets
Approved budgets are another feature that will help you speed up the process. The feature lets you have approved department- wise or location-wise budgets. This feature eliminates the hassle of going back and forth to the concerned authorities to approve the budget first and then start the procuring.

Vendor Catalogue
The built-in vendor catalogue speeds up the vendor selection process. The catalogue gives you an overview of all the vendors who have submitted their bids for the supply or the ones you have previously items delivered. The log also shows their current pricing of the items, service and delivery rates, delivery time and most importantly, the quality of the products they are offering.

Analysis Reports and Audit Logs
SmartBuy's most important feature is the analysis reports and
audit logs. This feature gives you a promising advantage to
monitor and track your expenditures, budget and billings and audit
records to assist you in making the best purchasing decisions for
your organization.
Submit and manage purchase requests from all of
your company's departments. Create a simple
method for requesting any type of service or item.
Send it to the right people and get approvals with
time stamps and approver information.
Request for Quotations
Send out RFQs to registered vendors and wait for
responses in order to improve your evaluation and
selection. RFQs and vendor papers are managed
in a central repository with only authorized
individuals having access.
Purchase Orders
Give the winning proposal a Purchase Order.
Create a custom PO that follows the company's
criteria. In order to issue the PO, you must have
sufficient authorization from relevant users in
Smart Buy. When a PO is issued, send notifications
to stakeholders via email and system alerts.
Vendor Evaluations
Vendors can submit proposals in response to RFPs.
Analyze proposals and, where needed, collaborate
with vendors. View proposal comparisons to help
you evaluate specific proposals more effectively.
Send the proposals that have been shortlisted to
the executive team for assessment and approval.
Analysis reports and audit logs
Evaluate Vendor Proposals
Centralize procurement for group of companies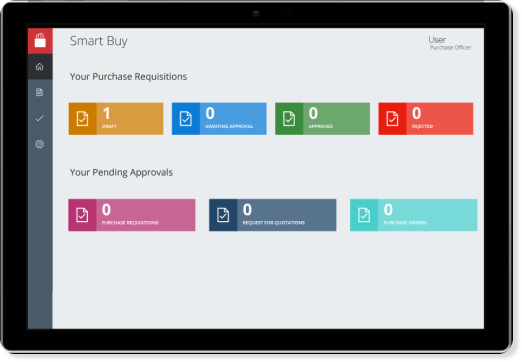 Fill up the form our team will get back to you within 24 Hours.